Inter-Parish Marriage Enrichment Team

For over ten years, IMET has been coordinating resources across parish boundaries to deliver relevant and up-to-date marriage enrichment programs that strengthen marriages throughout the Joliet Diocese. With the support of our sponsor parishes, over 2,000 people have attended IMET events since 2007.
IMET invites you to join us for our 13th annual event

HOW TO BE MARRIED AND STAY ENGAGED
"Back to Back, Face to Face, & Shoulder to Shoulder"


LIVE Virtual Presentation
Saturday, March 20, 2021
10am – 1:30pm CST (includes lunch break)
Regular Price: $25 per couple

Registration for this event is closed.
If you have any questions about this event you may contact us at
imet.events@sbcglobal.net.
If you are in need of Technical Support for the IMET LIVE Virtual Presentation please email a IMET Support team member at
support@imetevents.org.
As we started to plan for the 2021 marriage enrichment event, we knew that most likely we will be challenged with continued concerns over the COVID pandemic. The IMET team decided that it would be best for everyone's health and safety that we hold a live virtual presentation for 2021. The IMET team is striving to produce an online event that will ...
Deliver a high quality audio and video experience
Provide an easy to use conferencing tool via Zoom online conferencing
Be engaging and entertaining and provide the ability of participants to interact live with the presenter
Offer a very personal, intimate and private experience between you and your spouse
Provide a known expert and authority in today's marriage and family issues to present at the event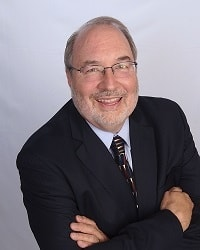 Our speaker is a familiar face in the Joliet Diocese. We are proud to announce that Dr. James Healy will be our speaker. Dr. Healy has been a loyal advocate of IMET since its beginning and is well known not only throughout the Joliet Diocese but has spoken across America on marriage. For thirty years, Dr. Healy was the director of the Office of Family Ministry of the Catholic Diocese of Joliet, Illinois. He retired from that position in 2019 but continues to speak, write, and consult on marriage and family topics.
He has spoken on marriage in over 90 dioceses, both across the United States and internationally. His marriage preparation and enrichment materials, most notably When the Cake is Gone: How to Be Married and Stay Engaged and his Living Together and Christian Commitment have been used in every diocese in the United States. Dr. Healy has contributed chapters to a number of books, and has written for such magazines as Family Perspectives, Catholic World, Liguorian, Marriage, and Deacon Digest. He is also active online through articles, blogs, and videos on various sites.
Dr. Healy was the founding president of Illinois Catholic Family Ministries, and has served as an advisor to the National Council of Catholic Bishops' Committee on Marriage and the Family. He was honored with the 2000 Family Ministry Award by the National Association of Catholic Family Life Ministers. He received an honorary doctorate (to go along with his earned one in Counseling Psychology) in the Humanities from Lewis University in 2019. Jim and his wife Madonna have four adult children.
"Have you heard D. Jim Healy yet? You're in for a real treat.
Frank Hannigan, Former Director, Office of Family Ministries, Archdiocese of Chicago
"Jim Healy has a rare talent for touching couples who live in
every age and stage of marriage."
Diane Daniels, Former Director of Marriage Ministries, Diocese of Dallas
"His clever humor and highly effective metaphorical style lead us gracefully into what it means to live as a sacramental couple in daily married life."
Joan Vienna, Director, Los Angeles Family Life Office